Who are Water Plus?
We're the trusted water retail partner for over 360,000 customer accounts for organisations throughout England and Scotland. From supermarkets to multinational manufacturers, national chains to corner shops, the public sector to charities, we support organisations of all sizes across all sectors with their water accounts. And we're award winners for our work that's helping our customers to save water and lower their environmental impact, too.
What we do
We make managing your water account easy, so you don't have to worry about it – and ensure that you pay the best price for water retail services. Why? Because whether it's just for tea and toilets, or for a critical part of the production process, we know water is essential for every organisation. Water efficiency, water account management, billing, payments, meter reading – we make it all straightforward with:
great digital services, - everything you need to keep up-to-date with your account is online

industry leading water efficiency and sustainability advice to save you water and money

excellent customer support
As the UK's largest water retailer, formed in 2016, we have a wealth of knowledge, experience and customer insight to share - all from our offices in Stoke-on-Trent and Glasgow.
How we'll help you
Partnering with us is about more than just your water account. We want to share our wealth of knowledge, experience and customer insight in saving water and show how that can cut your water and energy costs. We've installed hundreds of data loggers, including 450 in 2021 - they're helping businesses to keep track of their water use, where it's wasted and saving our partners thousands of pounds. With data loggers, we helped a university find £50,000 of savings and a 1,750 litre per hour hidden leak, that we helped to fix. Our expertise saved the Caravan Club £172,900 a year, Euro Garages £25,000 a year and identified £500,000 of savings for North Lanarkshire Council. And that's just to name a few, but it's not just the big organisations we help. For a local scout and guide group in Stoke-on-Trent, we've installed water-saving kit on site and shared water-saving tips, so they can spend more of their funds on the children. We've also researched employee attitudes to water at work in both the private and public sector to raise awareness and get people thinking about water.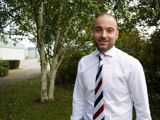 BAE Systems PLC
Tom Barton, Indirect Procurement Services
"Our great relationship with Water Plus has already delivered significant results and we were happy to team-up with them again and renew our contract for all of the BAE systems portfolio. Their expert knowledge and support has been superb."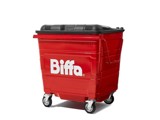 Biffa
Kirsten Denton, Group Procurement Category Manager
"Our great partnership with Water Plus and work together in recent years, meant we were happy to move all our Biffa sites to them in England and Scotland. And we renewed with them again."
Linlithgow Rugby Club
Ken Richardson, President
"Thanks Water Plus for helping us towards our sustainability goals and reducing our water costs in the future. Great customer focus!"
Our awards and recognitions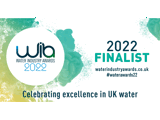 Water Industry Awards
Finalists - Water Industry Awards 2022
We're shortlisted in 2022 for Water Retailer of the Year, Water Efficiency Project of the Year and for the Skills and Workforce Initiative of the Year. And we're the only water retailer to be shortlisted in 3 categories in the awards.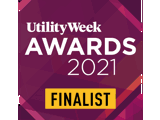 Utility Week Awards
Finalists - Digital Transformation 2021
Finalists in the 2021 Utility Week Awards for the Digital Transformation award.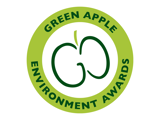 International Green Apple Environment Award
2021 winners
For helping organisations cut water waste and impacts on the environment and for raising awareness around water use and proactive water management.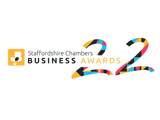 Staffordshire Chambers of Commerce Business Awards
Finalists - Sustainability and Environment 2022, and Employer of the Year 2022. Commended finalists for Digital Transformation 2021, Science, Technology and Innovation 2021.
Commended finalists for the 2021 Digital Transformation award and in the Science, Technology and Innovation category, as well as Finalists for the Medium/Large Business of the Year and Commended in the Digital Award Category for 2019.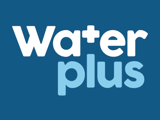 EcoVadis Sustainability Rating
Top 30% worldwide for CSR - 2022
For the fourth year in a row, we've secured the EcoVadis Sustainability Rating. We're ranked in the top 30% of companies across the world for our approach to Corporate Social Responsibility.
Better Society Awards 2022
Finalists - 5 categories
Finalists in 5 categories at the Better Society Awards 2022. Environment Award, Supportive Employer Award, Communication and Education Award, Carbon reduction or Offset Award and Transformation Award.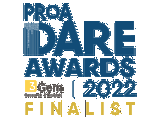 PRCA DARE Awards
Inhouse Communications Team of the year - 2021 & shortlisted 2022
Award winners for external communications supporting businesses and internal communications with colleagues in 2021 and shortlisted for Inhouse Communications Team of the Year 2022 (Midlands area). Also shortlisted as Finalists for Employee Engagement during Covid-19 in 2021.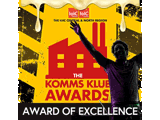 IOIC
Award of Excellence - Best Inhouse Team of the Year 2020 North & Midlands
Given the Award of Excellence in 2020 for Best Inhouse Team of the Year.
Our sustainability partners
Saving water matters hugely to us here at Water Plus and that's not just because it's a scarce resource. It also plays a key role in achieving sustainability goals – another passion of ours, which we share with: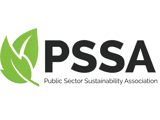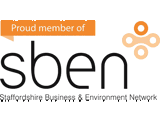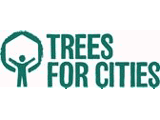 Strides we're taking on CSR and sustainability
We're proud of our Net Zero ambition and Cleaner Climate Promise. We're taking action to reduce our carbon emissions and impact – while supporting renewable energy projects and innovation. We've been recognised with awards for raising awareness around water and our water efficiency approach, too.